St Marks Summer Kids Club is back!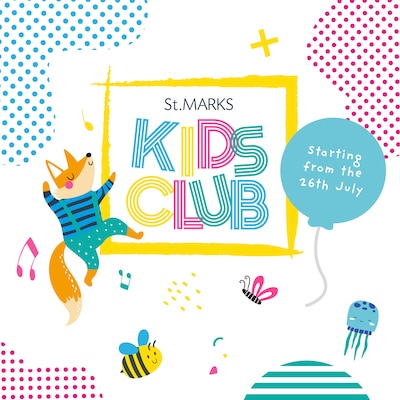 St Marks Kids Club is back with a bang this summer!
Starting on 26th July ,this summer is actioned packed with something for everyone that you and your family can enjoy for free!
As our events are popular, we are introducing a booking system for some of the activities. Make sure you are signed up to our newsletter and be the first to find out how to book!
View all upcoming events
Take a look at our upcoming events: